14th Oct 2012
Ten years on, Skipton International is a true local success story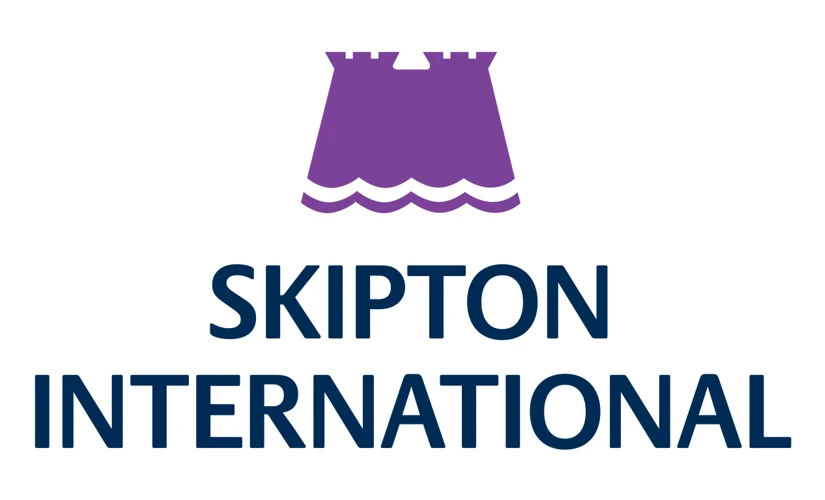 True business success stories are hard to come by in the current economic climate. This month, in Guernsey, they are celebrating just that, with 10 years of local mortgage lending by Skipton International.
In October 2002 Skipton Guernsey, as it was then called, bought Jersey based Standard Chartered Grindlay's Guernsey mortgage book and at the same time moved in to its own offices at Fairbairn House with its own staff, having previously operated in Guernsey as a managed bank since 1995. The changes marked the start of local Guernsey mortgage lending operations in Guernsey and the beginning of the bank as an independent operation. Previously, the bank had specialised in offering offshore and expat savings accounts to both the local and global expatriate markets, an area of activity which has also grown rapidly over the last 10 years
Market conditions were very different ten years ago. Throughout 2002, the UK Bank of England Base Rate stood at 4%, in stark contrast to their historically low level of 0.5% today. The Base Rate was slowly being cut, partially in response to the weakening economic prospects following the end of the dot com boom and rates would eventually reach a low point of 3.5% in July 2003, before rising again to 5.75% in July 2007, as the Bank of England sought to control growth and inflationary pressures.
House prices in Guernsey were still rising fast at that time too. According to States data, the median average house price rose from £205,000 at the start of 2002 to £245,000 just 12 months later, an increase of 20%. Skipton International's mortgage business grew in tandem, but always with a careful approach to its lending. It handles all applications in Guernsey and offers a personalised approach to lending which means the bank has a thorough understanding of each customer's circumstances before they take on a mortgage and as result the bank has never had to repossess a property since lending operations started.
The range of offshore savings accounts available then was similar to that of today, with customers able to choose from a mixture of easy access, notice and fixed rate accounts, all with an emphasis on safety and simplicity of operation. Savers with Skipton International have always benefited from the security of having Skipton Building Society guaranteeing to discharge any liabilities of Skipton International that it cannot discharge out of its own assets whilst the bank remained a subsidiary of the UK building society. However, it was not until 26 November 2008 that a local deposit protection scheme was introduced by the States of Guernsey, which in the event of the failure of a Guernsey Bank, provides compensation of up to £50,000 per qualifying deposit in respect of that organisation (subject to certain limitations). Savers with Skipton International have the added comfort of knowing that the guarantee provided by their parent organisation applies across all of their deposits.
This focus on the customer has seen Skipton International's business go from strength to strength over the last 10 years, with mortgage lending increasing 6 fold to currently support customers owning over 1,400 Guernsey homes and nearly 1,000 Jersey homes. The bank is also now one of the most important organisations for savers looking for a safe and reliable home for their savings and with a regularly updated portfolio of short and medium term notice accounts and fixed term guaranteed rate sterling deposits, the bank aims to offer customers a wide range of choice, whatever their need. The market has responded well to Skipton International's range of competitively priced savings accounts and its commitment to update savers whenever interest rates change. Since 2009, the bank has won at least one award every year from major industry commentators such as Moneyfacts, Nexus and Investment International and its sterling savings accounts regularly appear in the major industry "best buy" columns.
Skipton International is an important contributor to community life. Having supported the Floral Guernsey festival continuously from its start for 15 years, in 2010, the bank took over as lead sponsor of the renamed Skipton Swimarathon, one of Guernsey's oldest continuously running charities. The last three years have seen the event rejuvenated, with increasing numbers of swimmers entering to raise money to support important local good causes such as the Ron Short Centre, the building of the Xtreme Sports park and this year, Guernsey's Cardiac Action Group, who are raising money to fund the installation of public access defibrillators throughout the community in a potentially lifesaving project. In addition Skipton International supports a number of other community events such as Liberation Day and the Winter Wonderland. This year it also commenced sponsorship of the Skipton Open Studios events, organised by the Jersey Arts Trust, reflecting continuing growth and success in the island.
Managing Director Jim Coupe is looking forward to the new challenges facing the bank. Commenting on the prospects for the next few years, he said, "There is no doubt that we are still emerging from one of the toughest periods on record. You simply need to compare the number of independent organisations offering savings and mortgage services today with the picture ten years ago. In difficult markets, customers look for strength, transparency and service and we have always focused on these as pillars of our business. We pride ourselves on our approach to customer service, taking the time to make sure every customer has an appropriate mortgage or savings account for their circumstances. We believe it is this personalised, individual approach which has stood us in such good stead. You could argue these are local values, but we also see them as good business sense as well and clearly this customer focus has paid off."